Scott A. Smith
October 1, 1979 – March 10, 2022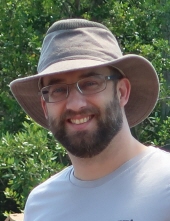 Scott was a multi-year member of our dojo, studying Jujitsu. He passed away unexpectedly in March 2022.
The sensei and doshi of Tetsushinkan Dojo extend their most profound sympathy to his wife, children, and the rest of his family and friends on their loss.
Scott has been awarded a brown belt for his skill and training spirit. We will miss being able to work with him.
さようなら、戦士 (Sayōnara, senshi – "Farewell, warrior!")