CONGRATULATIONS TO ALL WHO PARTICIPATED IN A BRUTAL JUJITSU TESTING ON THURSDAY DECEMBER 28th OUTSTANDING PERFORMANCE BY ALL!!!
JESSICA LAKE                    8TH KYU
AUSTIN MEHALLOW          7TH KYU
DANIEL VOLLMER              7TH KYU
JOHN ROOF                        3RD KYU
BRANDON TANTARI           1ST KYU
PAUL PUNCHES                  1ST KYU
MARCOS PECINA                1ST KYU
ALEX SCHULTZ                   1ST KYU
CONGRATULATIONS TO NICK HYNDMAN – HARD FOUGHT 1ST PLACE WINNER AT 2017 CALIFORNIA JUJITSU TOURNAMENT!!!   WAY TO GO NICK!
RESURGENCE RESULTS:  Saturday, October 1st, 2016:  USA Martial Arts went 3-0.  Great job fight team!  Back to the dojo to prepare for November 19th RISE Fights in Toledo, Ohio.
Jake Bowman – Winner KO
Dakota Sorsiak – Winner TKO
Grant Rockwell – Winner TKO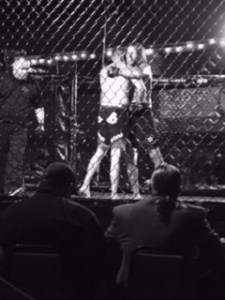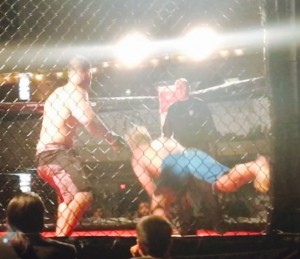 IT Fight Series 44
Josh Meyers won first round arm bar and Dakota Sorosiak won second round rear naked choke. Thank you to all who came out and supported USA Martial Arts tonight. 2-0 for the dojo tonight. Onto the next fight camp. Back to the gym team!!!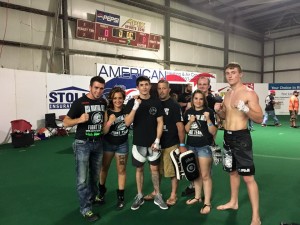 2016 TOLEDO BJJ OPEN   MAY 21,2016
CONGRATS TO:
GREG HYNDMAN – 1ST PLACE
CHAZ HUDSON – 1ST PLACE
 NICK HYNDMAN – 2ND PLACE
VICTORIA GRAY – 2ND PLACE
JAKE GRIGSON – 2ND PLACE
JADE YU – 2ND PLACE
DAKOTA SOROSIAK – 3RD PLACE
BRYAN WYNN – 3RD PLACE
WHITNEY MCHAFFIE – 3RD PLACE
JOHN ROOF – 3RD PLACE
KYLE PURKEY – 4TH PLACE
A SPECIAL THANKS TO ALL WHO HELPED MAKE THE EVENT A SUCCESS !!